For Realtors looking to expand their business to the next level, time seems to be the culprit that interferes with their efforts. Lead generation and following up with past clients is a must in our business, and to help leverage that effort, an ISA (Inside Sales Agent) may be your answer.
You might be asking…what does an Inside Sales Agent do? He or she assists with generating listing and buyer appointments, making follow up calls to your sphere of influence, and setting quality inbound and outbound appointments for yourself and other team members. The issue many Realtors face is lost client opportunities, lost commissions, and finding out a past client bought or sold a home and didn't use you. Why? Because you weren't top of mind. The Realtor was so busy working on other things, they didn't make time to stay connected to their warm relationships. The ISA's job so ensures those things don't continue to happen. Here are the 4 traits to look for when hiring an ISA.
Good Inside Sales Agent Traits:
Must be assertive and outgoing. It seems like a no brainer, but your ISA is going to be on the phone most of the day, talking to people trying to get you business opportunities. Having someone who can keep conversations going and be willing to execute on hours of "talk time" is important. For example, if given a DISC profile, someone who is a moderate to high "D" would a great candidate with some "C" qualities.
Handle Repetition and Objections. Having someone say "No" over and over isn't fun for most of us. The ISA will hear this far more than a "Yes" and they are fine with it. They will also have to be able to read people's body language, but verbally over the phone and steer conversations or close based on how the other person speaks. Having a list of objections to FAQ's nearby to reference when presented is important.
He or She can handle details and directions. The issue with the middle to high "D" on the DISC profile is they are great at talking to people and converting, but not so great on the details and minutia. Usually, there is a CRM related to the calls an ISA makes. Notes added and perhaps a follow-up call added. If your ISA can do these extra steps well, you have a good one.
They take your direction. I've seen this where an employee is great at taking direction, then after a few months, they get a mind of their own and reeling them back in can be tough. Taking your direction, and in line with your businesses vision is important. The ISA is there to help everyone grow and that starts from the top down.
The ISA is something many Realtors are looking into to leverage their time and grow. Use these 4 traits as a guide to hire a great employee and get your business to the next level in 2020!
Partner with Stewart Title!
As you can see, we are looking ahead in terms of how we can help our clients "leverage" their time and money. We would like to earn your business by adding as much value as possible. Fill out the form below and tell me how I can best help you!
Work With Wade
Interested in growing your real estate business with Pruitt Title? Please fill out the form below and I will contact you shortly. Thanks, Wade "DCTitleGuy"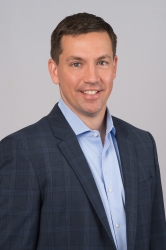 Latest posts by DCTitleWade1
(see all)