Why is it that the most effective applications and marketing tools are often the most simple to understand?  When I meet with Realtors on a daily basis, they tell me that easy to understand marketing concepts resonate best with them. Understandable. Technology, especially apps are not supposed to be difficult to use. The concept of WhoHub is a simple and easy to use technology that shines light on its featured player…the Realtor. Brad LaTour, WhoHub's CEO explains: "WhoHub combines the ease of sharing your trusted vendor network with the popularity of messaging.  It allows the Realtor to be where their customers expect them to be–on their smart phone." 
WhoHub is the brain child of a successful, 28 year veteran of the real estate business, Gordon Wood. As a top agent at McEnearney Associates in Alexandria, Virginia he was continually inundated with questions from clients, past clients, sphere of influence, and other Realtors in his office…"hey, do you know a plumber, painter, home inspector, lender, carpet cleaner, etc." Gordon thought, there has to be an easier way to store vendors into a master list where his clients and past clients can have 24/7 access through technology, while keeping him "top of mind." Boom! WhoHub was born.
How Does WhoHub Work?
The cool thing is that the application is FREE to download. Always free for Realtors and homeowners. Vendors pay just $30 a month for unlimited agent connections and highest quality referrals. In fact, to keep up a focus on trusted relationships, vendors must be invited or accepted by an agent to be Realtor recommended on WhoHub. According to CEO, Brad LaTour, just one referral often pays for the service for years, not months. Their staff also help agents with their vendor network and follow-up on their behalf at no cost. When Realtors sign up for WhoHub, they fill out their profile and add a biography about themselves (who they are, what makes them great etc). That's the fine print.
The Realtor then reaches out to his or her most trusted vendors and invites them to connect. The vendors fill out their profile and biography including phone number, address, and a link to their website. The Realtor is encouraged to write their own personal recommendation about "why" this vendor is a trusted partner. The vendor also adds a full description of their services, full contact information and any special incentives they may want to give to the community.  The goal for the Realtor is to add his or her vendors to their WhoHub (there is no limit) and then to add their clients and sphere of influence. Every time a homeowner clicks on the WhoHub app to find a vendor it features their Realtor, head shot, full contact information and bio. This keeps the Realtor in front of their past clients well past the end of the real estate transaction.
WhoHub Direct Messaging Feature–Goodbye Email
WhoHub also has a direct messaging feature that allows the Realtor, homeowners, and trusted vendors to all communicate in direct and "group messaging" inside the application.  This is different from SMS text messaging because the homeowner has to click on the application to text, which puts the Realtor front and center every time. Founder, Gordon Wood has informed me that he has completed entire real estate transactions simply using WhoHub messenger.  After the transactions are completed Gordon still has homeowners using the messenger feature to communicate, such as when they are using his trusted vendor list to complete home renovations. Now that is client retention at it's finest!

Ready to Download WhoHub?
WhoHub leverages the real estate agent's local knowledge and makes them the star. Realtors sometimes struggle to create "client retention" and in many instances they spend thousands of dollars a month to make sure that retention.  WhoHub is a free technology that creates client retention well after the real estate transaction has ended.  Unlike other vendor review websites, WhoHub has direct recommendations from the Realtor about "why" these vendors have earned their trust.  If a vendor loses that trust or doesn't treat the agent's clients well, they can be removed from their WhoHub vendors and replaced. This allows WhoHub's vendor list to be "self-policed," resulting in local accountability. You can find WhoHub in the Apple app store for IOS and is also available for Android users.
Key Takeaways about WhoHub:
Always Free for Real Estate Agents
Always Free for Homeowners
Vendors pay just $30/month for unlimited agent connections and unlimited referrals. Many vendors already pay 100x this fee for ad platforms with no "built-in trust."
WhoHub staff assists agents with their vendor network and follow-up on their behalf–at no cost.
WhoHub has a huge upside for Realtors looking to retain clients well after the transaction has ended and makes them the star with not only their vendors, but their sphere of influence.  Embracing new and simple to use technology like WhoHub will help Realtors stand out in a crowd and get more eyes to their business for the long haul.
You can download WhoHub HERE: 
Since August of 2015, founder Gordon Wood has closed 7 more referral transactions earning him and extra $44,000 GCI because of WhoHub. To learn more about WhoHub, watch this video:

Interested in Working with a Title Company that HELPS your Business?
If you need a new Title Company partner…that gives back and offers solutions to your business; take a moment and fill out the form below and tell me how I can help you.  Feel free to leave comments below!
To listen to a podcast I did with the Mortgage Marketing Institute and the CEO of WhoHub….Click Here! 
Work With Wade
Interested in growing your real estate business with Pruitt Title? Please fill out the form below and I will contact you shortly. Thanks, Wade "DCTitleGuy"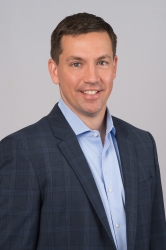 Latest posts by DCTitleWade1
(see all)