A few years ago I started working with an agent from a local real estate company in Alexandria, Virginia. His name is Gordon Wood and he told me about an idea he had for a great product he was calling WhoHub. Ok…as you can imagine over my nearly 15-year career in Title Sales I have seen and heard a lot of ideas about great real estate tech. The difference, this one made a ton of sense. For one reason, the WhoHub app was created by a long time successful Realtor who designed the WhoHub app for other Realtors and brokerages. If you are like me, I get way too many emails and have to look at several places to find out what the heck is going on with my business. I know many Realtors inside their brokerage have to do the same thing. What if everything you needed was located in one place…on an application on your smartphone?
Why an Application?
In our smartphone-driven world, mobile technology has overtaken desktop and in many cases apps have overtaken websites. As a busy Realtor you live by your smartphone (as do I) so you can see the validity of having this technology right at your fingertips, versus having to stop and access a desktop computer. WhoHub app removes outdated communication efficiencies between real estate brokerages and their agents. So what's inside the application?
What's Inside the WhoHub App?
This is where we get to the real value of the application. There are many great features of this mobile app, so let's go through each one.
Office Coming Soon! In the hyper-competitive market, most of us are in, it is important to know the coming soon inventory in your real estate office. With the WhoHub app the coming soon listings are current and easily viewed and shared. Real value here.
Office News. It happens to all of us. Important office news is missed because of the many emails we receive. Not anymore. Your brokerage's news will be stored here, sorted cleanly, and easy for you to find. Receive important push notification so you don't miss anything.
Office Events. Everything is here. Office classes, presentations, happy hours, and of course your weekly office meeting. Again, sorted here so you aren't receiving emails interfering with other important real estate business.
Office Vendor Lists. You know the drill. "Who do you know for what?" Here is where you can store your most trusted vendor list and have the ability to share them with colleagues and clients. Realtors need a trusted "Hub or Who's" to fulfill these expectations.
Resource Documents. Do you have a large resource binder? Toss it out! The WhoHub app allows you to store the important documents you need all in one place! You can print or share documents easily. This will save time from having to
Office Agent List. WhoHub enables your brokerage to keep updated profiles of all the agents and any other people you choose to have listed with this feature. You can add notes to their profiles, create a "Favorites" list, or message them directly from their page.
Private Messaging (Direct and Group). The WhoHub App allows you to have text conversations with others, including group chats. These could be your entire real estate team, or you can your clients. Set up group chat names such as your team name, or the property address of a real estate transaction. Get creative!
Account Management
We know when it comes to technology, if it's not easy to use, Realtors tend to not use it. From day one, WhoHub realized making things easy and simple was a main component of success. They created the portal dashboard so Realtors could see everything in one place. It tells the user the office news, office events, and chats on the main dashboard. It also tells us how many users you have plus how many have used the application in the last 24hours.
Why You Should Download–and How
The WhoHub App was built by a Realtor for other Realtors. The technology is very easy to use and has everything an agent would want regarding brokerage news, events, documents, and their complete preferred vendor list all in one place. It is also very cost-effective at $20 per month for 1-49 agent licenses and $15 a month for 50+ agent licenses. The perk is the increased time an agent saves not having to go to multiple sources for information and instead has it all in one place. Very minimal cost for a return of your valuable time. The application is free to download in the Apple App Store.
Click on this link to check out WhoHub.
Watch the video review!
Partner with Stewart Title
As a National Title Insurance Company, we are looking to continually add value back to our Realtor and Broker partners. The WhoHub application is just one of those ways. Look where you are in the United States…would WhoHub be a valuable tool for you and your real estate office? If you are in the Northern Virginia/Washington DC area, let's connect and discuss how we can help you grow. If you are somewhere else, feel free to fill out the form and I can connect you to a local Stewart Title Business Development Officer.
Work With Wade
Interested in growing your real estate business with Pruitt Title? Please fill out the form below and I will contact you shortly. Thanks, Wade "DCTitleGuy"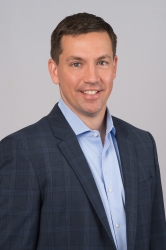 Latest posts by DCTitleWade1
(see all)