I meet with real estate agents every week to learn more about their businesses, and how I can add value. Many of these agents know I do a lot with YouTube videos, website SEO, and more, so that really intrigues them. I stop them in their tracks and ask them the simple question: "What are you currently doing to stay in contact with your past clients and sphere of influence?" In many instances, the answer suggests they are not doing as much as they could be. Right now, in a shifting market being in front of your database and reconnecting with them is more important than ever. Here are some great ways to make that happen.
Back to Basics
In 2020 and 2021 Realtors were super busy with clients taking advantage of low-interest rates to purchase, but also due to COVID had less chance to do client events. Now that time has passed and things are getting back to "normal," getting back to the basics is important. If you look back, what activities got your real estate business to where it is right now? I bet many of those activities involved making calls, knocking on doors, shooting some videos for social media, sitting at open houses, and doing tons of follow-ups. With the change in the market, these basic activities will be some of the more crucial lead generation tactics that will lead to success.
5-5-4
I realize that the paragraph above sounds great, but what does that follow-up look like? I like the Tom Ferry, 5-5-4 rule. This means having 5 daily conversations with people that you know. These can be family, friends, past clients, or your farm. The next 5 should be conversations with people you don't know. These people can be expired or canceled listings, or other people with who you interact during the day.
Adding new people to your database on a regular basis is important. The last category which is 4 stands for the number of follow-up calls or conversations to have each day. Using this basic formula will be helpful in not only strengthening your current database relationships but adding new people into the mix as well.
Time to Invest
When the market shifts, that is the time to invest back into your business, especially with your database. Taking the time to set up a client appreciation event for fall or winter can be helpful to reconnect with people in your database you haven't seen in a couple of years. This will also give you buyer and listing opportunities for Spring 2023. Do neighborhood and community events, home selling seminars, etc.
Invite your database and SOI to these events. The stronger you can make these relationships in shifting times, the better for your real estate business long-term. The Realtors that take advantage of these opportunities will have greater market share down the road vs agents who talk about doing something but don't follow through. Committing to getting back to basics and strengthening those database relationships will yield positive results for the rest of the year and beyond.
Let's Chat! 
If you have been reading and watching my content for a while now, you can see the added value we bring to the table. Fill out the form below or email me at wvander@stewart.com and let's have a conversation!
Work With Wade
Interested in growing your real estate business with Pruitt Title? Please fill out the form below and I will contact you shortly. Thanks, Wade "DCTitleGuy"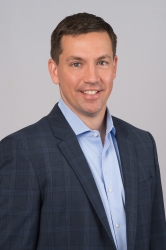 Latest posts by DCTitleWade1
(see all)