In my previous blog I talked about some of the best WordPress Plugins that I recommend using if you are new to WP and looking to increase SEO and add value to your site.  In this blog post I want to discuss the essential WordPress widgets that I recommend installing for your real estate website. Widgets are similar to plugins as they are also found in the "plugins store" on your WordPress site and they can also create ways for prospects who land on your site to stay close to you through social media and other avenues that I will discuss.  Here are a few of the essential WordPress widgets I recommend checking out and downloading.
This widget requires you to have a Twitter account, so hopefully you have one set up. Twitter is the social media of choice for younger people and is growing fast. This widget allows your live Twitter feed to show up on your sidebar or anywhere else on your site that you choose.  If you look to the right of this blog you can see how it looks installed on your site. The other benefit is that the person on your site doesn't have to wonder if you are on Twitter…they can see that you are and "follow" you right from your site. Great way to add followers and allow more people to receive your messages, blogs, and videos in their feed.  It keeps you "top of mind" and in front of them.
The power of video in real estate is huge! What is even more powerful is getting prospects and clients to "Subscribe" to your YouTube Channel. You want to make this as easy as possible so people don't think they have to go to YouTube to find your channel. This widget allows you to add a Subscribe button right on your website making it super easy for your prospects to quickly subscribe without having to search YouTube.  Now, every time a person subscribes they will receive an email with your new video.  More subscribers, more videos, more eyes to you and your value. This is also a FREE way to market on a continual basis to your prospects and past clients in a medium they prefer…Video! Your prospect to client conversion should go through the roof!  This is one of the essential WordPress Widgets to install right away.
As you keep creating content on your website it is important to see and track what blog posts are getting the most attention. The best way to do that is to install the Popular Posts Widget. This widget can be installed on the front of your site to alert people who are on the home page that you have some pretty cool content, or you can install this widget on your sidebar within your blog tab. Most blog pages show your 5-10 most recent posts, though those may not be the ones people have clicked on the most by scrolling through your website or finding it organically through an online search.  This also allows you to see what post topics are being read the most by your audience, then you can create future content around those topics.
Takeaway
These are just a few of the essential WordPress widgets that I feel are pretty important to have on your site. There are many more good WP widgets so check them out and see what other ones add value to your real estate website. If you notice, the common theme on these widgets is to get the consumer to stay close to you through either following, subscribing, or staying on your website to read your other top rated content.  The LONGER a buyers, seller, or prospect stays on your website or watches your videos, the client conversion rate goes up.
Ready to check out Stewart Title?
As the Director of Sales and Marketing for Stewart Title in the Northern Virginia/Washington DC area, my job is to help real estate agents/mortgage lenders do more business and increase their visibility.  If your current Title Company isn't helping you grow your business, fill out the form below and tell me how I can help you going forward!
Work With Wade
Interested in growing your real estate business with Pruitt Title? Please fill out the form below and I will contact you shortly. Thanks, Wade "DCTitleGuy"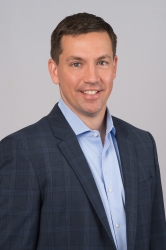 Latest posts by DCTitleWade1
(see all)