The Facebook Business page…remember when EVERYONE had one because it was the thing to do? Every Real Estate agent I knew thought that as soon as they put together their FREE business page it was going to be just like having an awesome website that was going to bring in leads, and people from all over would be searching through Facebook for them and their services.  Well…that is not really how it all worked out.  As I meet with Realtors and Lenders throughout Northern Virginia and Washington DC I get asked all time if putting together a Facebook Page for Real Estate is worth it…and should they do it?  The answer is not exactly black and white but I can offer some positives and negatives and you decide for yourself.
The Positives
There are several positive reasons to have a Facebook Business Page for Real Estate.  For one, it is free and free is good.  Also, you can have multiple business pages.  You can have one set up for you, and another one set up for a subdivision you farm or multiple farms.  This is a great way to get "hyper-local" to an area and drive people to your business page to "opt-in" and Like your page.  That way you are in front of these people in on a regular basis.  This also means you need to consistently be posting your page or else it wont be affective.
Facebook also supports Video so your business page will allow you to post listings, content, pictures, and videos from YouTube.  This is a great way to increase interaction with your target audience on a free medium like Facebook.
The first thing you need to remember when putting together a Facebook Business Page for Real Estate is that Facebook is NOT your Website.  This is a big issue with Realtors.  They think that since they have a FB Business page that they don't need a website to drive people with a home buying or selling need.  WRONG.  You don't own or control what Facebook does.  They change their platform around all the time.  Therefore it doesn't make a lot of sense to use the business page as a primary place to send prospects when you don't own it…and you can't control their terms and conditions.
The other issue when having a Facebook Business Page for Real Estate is that the FB algorithm has changed.  The latest stat I read showed that around 16% of people can see what you post to your Facebook Business Page.  16%!?!?  If that is an accurate figure…why wouldn't you just drive people where you really want them…on your Real Estate website that you own and full control over.
Takeaway
In the end, there are positives and negatives to the Facebook Business Page for Real Estate.  In my opinion it doesn't hold the weight it once did, and with the many changes Facebook makes it not as desirable.  As I say, Facebook is a conduit to talk and interact with people with the ultimate goal to show them your value which leads to a face to face meeting.  Hard to do that on a Facebook Business page with a low number of people actually seeing your page. People go to Google, Yahoo, and Bing and ask questions, they don't go to Facebook for their Real Estate needs.
Need Help Getting Found Online?
Need a good Northern Virginia Title Company? Stewart Title can help!  If your current Title Company is NOT helping you with your Social Media, WordPress, Video, getting Found Online, then take a moment and fill out the form below and tell me how I can help you!
Follow me on Twitter @dctitleguy and Subscribe to my Blog and YouTube Channel!
Work With Wade
Interested in growing your real estate business with Pruitt Title? Please fill out the form below and I will contact you shortly. Thanks, Wade "DCTitleGuy"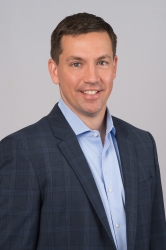 Latest posts by DCTitleWade1
(see all)