Christmas time is here.  The end of 2012 and Realtors and Lenders alike are looking back at what they did or didn't do in 2012 and also set goals and aspirations for the year to come.  As the Director of Sales and Marketing for Stewart Title in Northern Virginia/Washington DC I meet with Real Estate agents pretty much on a daily basis.  I have heard and do hear everything in terms of needs, wants, and goals.  The one saying in the Real Estate business that has always held true is "List to Last!" What that means is…to be a long term, successful Realtor you need to list properties.  Buyers are nice…take them when you can, but Listings is where it's at.  Almost all the Realtors that I meet with ask me HOW can I get more listings?  NEW Real Estate listings can be hard to obtain.  How do you know WHO is ready to make move?  What can be done to find out?  What if I told you that I can not only tell you exactly WHO needs to sell their home but WHERE they are?  Also…these people have an immediate need for a Realtor.  Would you be interested?
Distressed Property EVERYWHERE
Have you seen the headlines that say "Foreclosures" down!  Yes…they are, but homes that are in distress are still all around us.  Many of the bank have either gone into a holiday moratorium where they are not foreclosing or they are delaying most foreclosure proceedings on homes.  What that means is there a ton of inventory that is either 30-60-90-120+ late on their mortgage without any foreclosure proceedings having started.  In the Northern Virginia area alone there is the potential for 4000  new Real Estate Listings that are…NOT LISTED with a Real Estate agent.  These are all potential Short Sale listings for YOU!  Ok…so how do you identify these people?  Good question!  Stewart Title has the ability to pull data of homeowners in your area that are 30-60-90 days late on their mortgage.  This is a full comprehensive list of WHO is late and WHERE.  The most important thing is that you know who has an immediate need and has to list their home to avoid a nasty foreclosure.  We can pull the data by:
County
City
Zip Code
Subdivision
Lender Specific–Add a lender or remove any lenders
1 Lien or 2 liens Only
Marketing Short Sales 101
Now that you have a full list of people in your city, or subdivision that need your services how do you market to them and get them to pull the trigger?  Remember, people in distressed property situations are probably embarrassed, scared, and unsure of what to do.  They are not your typical seller that is looking for "highest and best" on their home.  This homeowner needs nurturing and education and what their options are and how you can help them.  Sending out postcards that say "STOP Foreclosure" isn't going to work.  Sending a postcard that offers information and drives the consumer somewhere else…like a video you explaining the process and a solution is better option.
This video was shot for an agent in Phoenix, AZ where I used to live but do you see how this would engage, educate, inform, and help the person who needs to short sale?  A lot better than a "STOP Foreclosure" postcard right?  Use direct mail or whatever else to drive these people to your educational videos and your website.  If I was unsure of what to do and needed information on a short sale, this video would have caused me to reach out to that agent for a consultation, which would more than likely turn into a listing.  People love to watch video.  It allows the consumer to see you, hear your voice, see your personality shine through, and it shortens your sales cycle!
Plan of Action
Reach out to me at wvander@stewart.com and ask me for a list of these homeowners in distress.  I will provide that information to help you target market.  Next start thinking about marketing material to send out to these homeowners and where are you sending them to get more information?  A series of short videos on your website/YouTube channel will go a long way in "winning" the marketing war against other agents who are not doing this.  Most Realtors market the SAME WAY…dont do that.  Use your USP (Unique Selling Proposition) and be different.  There are over 4000  distressed homeowners that are in need a Real Estate agent.  What a great way to start the new year with 10,15, or 20 new listings!  In 2-3yrs these people will become buyers again and a residual income.
Ready to Switch Title Companies?
If you are interested in new, fresh ideas for growing your Real Estate business?  Your Title Company not helping you except providing you pens, coffee mugs, calendars, and other things that doesn't produce more business?  Make a switch to Stewart Title and Escrow.  We HELP our clients grow.  Fill out the form below and let me know how I can help you…and I will contact you shortly!
Work With Wade
Interested in growing your real estate business with Pruitt Title? Please fill out the form below and I will contact you shortly. Thanks, Wade "DCTitleGuy"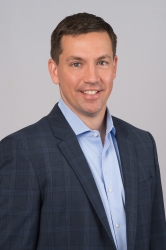 Latest posts by DCTitleWade1
(see all)