The Field of Dreams…remember that movie? The one with Kevin Costner in Iowa (where I am from) and he hears these voices that say "Build it and he will come"? Then Kevin Costner proceeds to destroy a chunk of his crops and everyone around him thinks he is crazy for doing such a thing! Well, you will have to watch the movie to find out how it ends but let's just say that what Kevin Costner did, and the sacrifices he made worked out amidst the disapproval of those around him.
You Must Build It
Real Estate Marketing in today's market in NO DIFFERENT than the movie "Field of Dreams." Moving forward in your Real Estate Marketing for 2013 when planning your Real Estate Marketing you have to make some sacrifices and cut out old marketing habits that you have done in the past and create a new plan of attack. Others in your office may think you are crazy for not sending out Just Listed postcards, sports schedules, or that recipe card that you think people like and will get you business.  Let me let you in on a little secret…it doesn't.  Where do you go if you need to solve a problem or answer a question?  Your mailbox…or Google, Yahoo, Bing, YouTube?
Instead, in today's Real Estate Market you "Must Build it…so THEY will come." What is "It?"  Your HUB…your Real Estate website.  Who are "They?" They are LEADS…people that are looking for your services online…right now.  Over 90% of people start their home buying search online and 80% will choose the first agent they find that answers their questions and solves their problems.   The biggest issue I see as I meet with Realtors is that they don't own their online presence.  Their website was either given to them or they pay a company XYZ dollars a month…essentially renting their site.  If you don't own it…don't use it, plain and simple.  Do you own your phone number?  It wouldn't make sense to rent it right?  So get a custom WordPress website that you own…next step is building the right online content that a consumer would look for in a Google search.  Take a moment and look at your Real Estate website…what does it look like? Could this be you?
Time to Differentiate
Just as in Field of Dreams you must break old habits and go against the grain in today's market to differentiate yourself from your competition. I call this developing a USP (Unique Selling Proposition.) What is the one or two things that set you apart from your competition?  What do YOU do decidedly better than other Real Estate agents that sets you apart?  Co-workers and friends might think you are crazy that you no longer send outbound marketing pieces that spam people and cause consumers to not respond, but instead shoot video, build engaging and educating online content, and use Social Media to drive traffic to your website to collect what agents all want…Leads.  What other Realtors don't realize is that YOU will be stealing their future clients because not only is your value proposition a lot stronger BUT your will be where they are looking when they have a Real Estate need…the Internet.
2013 Mindset and Takeaway
Going forward in 2013, your Real Estate business and how consumers respond to it will continue to change.  More Smartphones, more Tablets, more, YouTube, more everything.  As consumer behavior has shifted to the Internet, so must how you market to them.  If you boosting your online presence, revamping your Real Estate website, shooting and adding video are goals in 2013 we should chat.  Remember…if you Build it…The Leads Will Come.
As the Director of Sales and Marketing for Stewart Title in the Northern Virginia/Washington DC area I help Real Estate Agents and Mortgage Professionals just like you streamline and grow their business. If you are looking to gain more exposure for your listings, yourself, learn technology, and become the strong player in your office in 2013, be sure to fill out the form below or hit the "Lets Meet" button I will get in touch with you right away to set up an appointment.
Work With Wade
Interested in growing your real estate business with Pruitt Title? Please fill out the form below and I will contact you shortly. Thanks, Wade "DCTitleGuy"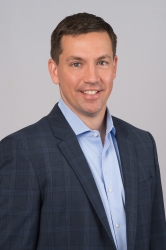 Latest posts by DCTitleWade1
(see all)