As the Director of Sales/Marketing at Stewart Title and Escrow in the Northern Virginia/Washington DC area I meet with Realtors everyday.  We talk about all kinds of things: Contact Management Systems, iPad training, data lists to target market, video, blogging, AND how to convert Online Real Estate Leads.  To me online leads are the holy grail.  These are consumers that have a need, so they type into Google, Yahoo, Bing, YouTube what they are looking for and they find you.  The consumer then fills out a form, emails, or calls for more information.  I think that we can agree that our society has moved the way of "impersonal" over the last 10yrs where as the consumer doesn't really want to call you and chat.  They don't know you or your value and since email, text and filling out a form online is the same as telling you that they want to talk, that's what they do.  Real Estate agents and Lenders spend money every month on SEO, Zillow, Trulia, and Realtor.com leads…sometimes large sums of money.  What I have found is that their conversion of these leads are poor.  The latest stat I read was that Realtors convert only 2% of the online leads they get into paying customers.  Why is that??  Lets talk about it…
Ride That Horse
I talk to Realtors and teach them how to blog and shoot video on their WordPress Website and get found by their ideal client.  I feel this the best way over time to show your value and get found.  Many Realtors don't want to do that or spend the time to create a good website.  The big 3 Real Estate websites: Realtor.com, Trulia, and Zillow allow Realtors to buy leads or space on their website to get online leads from buyers looking to purchase listings on their site.  This can be a good way to get leads if you are in the right areas and have the time to efficiently work the leads.  Realtors ask me which of these sites is the best to buy space or leads?  I tell them instead of trying to spread your marketing money over the 3 sites, just ride the horse of one site and focus all of your money and efforts there.  This will allow to be the most effective over the long term.  So why do Realtors only convert 2% of the leads they get?? 
Busy with a client when the lead comes in
On vacation or out of town
Overall poor response time
Don't qualify their leads
Bad at follow up
No back up plan
These are just a few of the reasons as to why the poor conversion exits.  You are 21 MORE times likely to get a face to face meeting if you can follow up with an online lead in the first 2o minutes.  It doesn't mean that you still wont get a face to face meeting if it is within the 20 minutes but more than likely that leads is going to be very hard to convert if you don't respond that quickly.  If a consumer doesn't hear back from the Realtor by text, email, or phone call they will go to the next Realtors website and register there.  At this point the consumer doesn't know you or your value so probably have no way to know difference between Realtor A and Realtor B.  Since they don't know the difference then going to another website isn't a big deal to them…though that is a big deal to you since that is a lost lead and potential money.  So how can you capture and keep these leads?
Quick Agentapp.com
I came across this program and thought it was simply amazing for anyone that gets or wants online leads.  Quick Agent is a program that captures your online lead on your behalf within 2 minutes of the lead being created.  Quick Agent then sends and email and text on your behalf (you write the text/email) to the lead.  You as the Realtor will get the lead's basic information and also live links to all of their Social Media outlets, income level, college attended, property info they are interested in seeing, and a map of the property location.  This is amazing!  You are now ready within 2 minutes for a very informational phone call to a lead now that you have this detailed information.  Your conversion level just went way up since the response was fast and now you have qualified the lead.
Quick Agent allows you to also have teammates that you can cast the lead out to if you don't want the lead, are too busy, on vacation, or the lead is out of your niche area.  This allows the lead to not die and you can get a referral commission from another Realtor you designate to have the lead sent to.  There are always hungry agents out there willing to work any lead.  Remember one man's trash is another man's treasure. Don't waste your leads…send them out to teammates if you are unavailable or don't want it.  What a great way to create a residual income. 
Capturing online leads are the holy grail of Real Estate marketing.  When you get an online lead you must follow up immediately or the lead is likely gone and filling out another agent's sign up form. Creating an effective system to handle your online leads is very important. If you want more information regarding online leads or Quick Agent fill out the form below or go to www.quickagentapp.com. I look forward to working with you. -Wade "DCTitleGuy"
Work With Wade
Interested in growing your real estate business with Pruitt Title? Please fill out the form below and I will contact you shortly. Thanks, Wade "DCTitleGuy"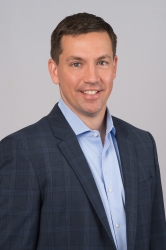 Latest posts by DCTitleWade1
(see all)