I don't want the title of this blog to scare you but at the same time the CFPB (Consumer Financial Protection Bureau) is out and about looking at Real Estate Companies, Title Companies, and Mortgage Lenders.  What are they looking for?  They are looking for suspicious and illegal activity that would warrant a fine, and in many cases very large fines.  On the East coast and especially the Northern Virginia area there are many Real Estate Joint Ventures. The Join Ventures are usually between the Real Estate company and the Title Company.  With the CFPB out in full force is your Real Estate Joint Venture set up correctly and safe?
How Joint Ventures Work
Real Estate Joint Ventures can be set up several ways but in a quick "nut shell" they are set up where Title Company A goes into a business agreement with Real Estate Company B.  The agreement is usually set up where the owner of the Real Estate company now has "ownership interest" in the Title Company.  What that means is the owner of the Real Estate Company makes money (passive income) every time one of the Realtors directs a transaction to the Title Company.  The Title Fees are shared.  The owner of the Real Estate Company is HIGHLY motivated to make sure his/her Realtors use this Title Company.
What is the CFPB?
The Consumer Financial Protection Bureau was set up 3 years ago to "protect the consumer" from financial companies and any wrong doing that hurts them.  This means:
Mortgage Lending
Real Estate
Student Loans
Credit Cards
Banking Regulations
Auto Loans
This is just some of what they cover.  The CFPB will police and monitor these areas of finance to ensure that there is transparency and that the consumer is not being "steered" or taken advantage by big financial companies that led to our economic meltdown in 2008.  They are also publicly funded…mostly by the money they collect issuing big fines to offenders.  Its is kind of in their best interest to fine people in order to keep the money coming in and their department going.  Scary?
Need Proof?
As I said, the CFPB is out in full force looking at everyone in the Real Estate space.  They are looking at MSA's (Market Service Agreements) and of course Real Estate Joint Ventures. So…what does RESPA say?  Here is some legal verbiage that I pulled off of RESPA News Monthly…
RESPA Section 8(a) states that the payment or receipt of kickbacks for the referral of
settlement service business is a violation. Section 8(b) provides that splitting charges for
services that are not rendered is not allowed.  
Here are some tweets highlighting what the CFPB has done so far and what is on their radar:
CFPB Fines Real Estate Company $500,000 For RESPA Violations http://t.co/z7cbaItvZf | by @manatt
— Daily Law News (@Legal_Alerts) June 21, 2014
MSAs and Joint Ventures Still on CFPB Radar – #Mortgage #RealEstate #Dodd-Frank – http://t.co/UixhFaegMi — Lewis Poretz (@LewisPoretz) November 1, 2013
I'm not an attorney and I am not here to say that Real Estate Joint Ventures are illegal.  What I am saying is that Title Companies, Mortgage Lenders, and Real Estate Companies need to be fully aware of HOW their joint ventures or MSA's are set up to protect themselves.  In the very near future these companies may need to change how they do business as these agreements are on the radar of the CFPB…that is funded by the money they make issuing fines.  Real Estate agents need to keep this in mind when they steer their clients to the "Preferred" vendor where a financial gain is involved at the end.
In Northern Virginia many Real Estate Companies have their own Title Companies and Mortgage Companies inside their building.  They either have a Real Estate Joint Venture or they outright own the Title/Mortgage Company.  Is this going to change with the CFPB?  We don't fully know yet what the future will bring but I feel that many changes are ahead.
Need Help Growing your Business?
If so, you have come to the right place.  I help Real Estate agents and Mortgage Lenders grow their business and learn new, savvy marketing techniques to beat their competition.  If you are looking for a good Title Company that wants to help you reach your full potential, just fill out the form below and tell me how I can help you!
Work With Wade
Interested in growing your real estate business with Pruitt Title? Please fill out the form below and I will contact you shortly. Thanks, Wade "DCTitleGuy"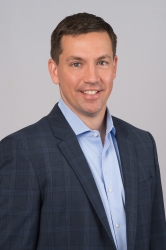 Latest posts by DCTitleWade1
(see all)