It's always interesting when I speak with buyers or even Realtors who think Title Insurance is something that is not needed. A scam or a worthless cost to a real estate transaction. I hear–"yeah, but what are the chances I will ever use this policy?" I tell them that just like other types of insurance, you don't need it–till you need it, then you are really glad you have it. We see all kinds of hair on transactions in our office and we are currently resolving one of these hairy issues. It's the very first transaction a new client of mine sent us, so of course, I'm working with all parties to make sure all ends well. The story behind it is a good instance of why you need Title Insurance when buying a home and how it protects you.
The Story
Landed a great new client and he called me on March 21st asking if we could close a cash deal in a week? I said "Yes" as long as there weren't any Title issues that could possibly delay closing. The Northern Virginia market is so hot, this is what it takes sometimes to win deals. My client wins the deal and we open escrow. We put a rush on Title and get it back in a couple of days. The Title report shows a $48,000 judgment against the seller. Not good. After more digging and speaking with the seller, we realize it's not the seller's judgment. At this point you might be thinking…huh?
The judgment was the seller before the sellers. When the seller bought the home he used a small Title Company who missed the $48,000 judgment when doing their Title search. Why? The transaction was initially a short sale, so when the seller (the buyer) was in the process of purchasing the home, the judgment was placed against the property. The Title Company missed it since it happened halfway through the transaction and never did a "bring-down" (reviewed the Title again). And of course, the previous Title Company is no longer in business. Now what?
He had Title Insurance–Thankfully!
The seller bought the Owners Title Policy! This means he can file a claim with the Title underwriter that it will be satisfied and Title can safely be transferred to the new buyer. Filing a claim on Title isn't the same as when you wreck your car. It takes longer. The file has is assigned to a claims attorney and they review it then either pay it or fight it. In this case, it's pretty straightforward that the claim will be paid.
To get the deal closed in a timely manner, we needed to draft up an escrow agreement where we are holding the funds. The seller has 8 months (should take much less time) to get the claim settled or the money in escrow will be used to pay the claim. The buyer and seller had to both agree to these terms. Once agreed, the settlement can close.
Considering Not Buying Title Insurance
If this is the case, you are potentially risking a lot. In this real-life case, had the seller not purchased the Owners Title Policy, he would have had to either pay the judgment of $48,000 to sell his house, or hire an attorney and go to court, fight it, and get a judicial release lien. Costly…not $48,000 costly, but the buyer would probably walk and lawyer fees and court costs-time would ensue. Here is a clear case of why you need Title Insurance.
If you are a Realtor or a buyer reading this, educate yourself and your clients on what is Title Insurance and why it's important. I have an entire section on this site dedicated to Title Insurance. Hope this has been helpful!
Not subscribed? Fill out your email address in the top right-hand corner and also subscribe to my YouTube channel!
Work With Wade
Interested in growing your real estate business with Pruitt Title? Please fill out the form below and I will contact you shortly. Thanks, Wade "DCTitleGuy"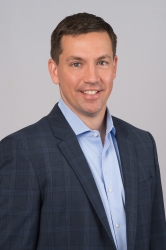 Latest posts by DCTitleWade1
(see all)