The Field of Dreams…remember that movie? The one with Kevin Costner in Iowa (where I am from) and he hears these voices that say "Build it and he will come"? Then Kevin Costner proceeds to destroy a chunk of his crops and everyone around him thinks he is crazy for doing such a thing! Well, you will have to watch the movie to find out how it ends but let's just say that what Kevin Costner did, and the sacrifices he made worked out amidst the disapproval of those around him.
Real Estate Marketing in today's market in NO DIFFERENT than the movie "Field of Dreams." Today when planning your Real Estate Marketing you have to make some sacrifices and cut out old marketing habits that you have done in the past and create a new plan of attack. Others in your office may think you are crazy for not sending out Just Listed postcards, sports schedules, or that recipe card that you think people like and will get you business. Instead, in today's Real Estate Market you "Must Build it…so THEY will come." Who are "They?" They are LEADS…people that are looking for your services right now online. Consumers are searching for 4 bedroom, 3 bathroom home in Fairfax, VA under $800k or 2 Bed, 2 Bath Condo in Alexandria that is a short sale. The problem that most Realtors have a website given to them by their Real Estate brokerage, get a website as soon as they get their license because they are instructed to have one, then they don't know where to start or what to do to get found online. More so they don't know what content to add to their site or how to use things like Video to get ranked. This all is confusing don't you agree? Take a look at your site…what does it look like? Could this be you?
Just as in Field of Dreams you must break old habits and go against the grain in today's market to differentiate yourself from your competition. Co-works and friends might think you are crazy that you don't want to send out very much direct mail and instead would rather blog and shoot video for your website then have a "strong call to action" to drive traffic to one central point to collect leads. What they don't realize is that you will be stealing other agent's future clients because you will be where your future clients are looking for Real Estate. So… "If you Build It They Will Come."
I am a Sales Executive for Stewart Title and Escrow in Fairfax, VA and I help Real Estate Agents and Mortgage Professionals just like you streamline and grow your Real Estate business. If you are looking to gain more exposure for your listings, yourself, learn technology, and become the strong player in your office be sure to fill out the form below or hit the "Lets Meet" button I will get in touch with you right away to set up an appointment!
Work With Wade
Interested in growing your real estate business with Pruitt Title? Please fill out the form below and I will contact you shortly. Thanks, Wade "DCTitleGuy"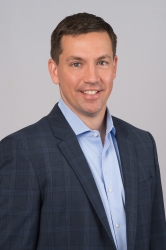 Latest posts by DCTitleWade1
(see all)