When I moved to the Washington DC/Northern Virginia area in June of 2012 I came across something in the Title Industry that I hadn't seen much of before.  That was "shopping to save on Title Services."  At first I was like "huh!?" You see, in Arizona where I came from the Title fees were "filed rates" with state banking.  That meant that you couldn't just give discounts for the sake of giving a discount.  The rate you quote or use had to be filed.  In the state of Virginia that is not the case.  So, people were shopping and wanting the lowest fees possible.  Its pretty frustrating sometimes to have people want you to discount what you do.  The other day I came across an article that talked about how to save on Title Services and what the consumer should do.  Some of the article was very good, other parts were not good and full of bad information.  I'm here to set the record straight and correct some of these falsehoods and give you good information that can not only help you partner with a good Northern Virginia Title Company, but also help better inform your clients.
Falsehood #1 Shop Title Companies because all Title Companies are the same
Ugh!  Where do I even start on this one.  First off, realize you are buying Insurance for the most important asset most people will ever have AND the insurance policy you get, covers you for the LIFE that you own the property.  There are only 4 Title Insurance Underwriters in the entire United States.  Stewart Title…is one of them.  We are based out of Houston Texas and we underwrite Title Insurance for a lot of "Settlement Companies" all over the country.  Many of them right here in Northern Virginia and Washington DC.  If you get your Title Insurance from a small "mom and pop" settlement company realize that they may not be in business in 5-10 years and they are not insuring your policy…someone else is.  What happens if you need to file a claim and they are no longer around or have the funds to pay it?  See why it matters…and even if you pay a little more in fees with company like Stewart Title it still makes sense?  Yes…it DOES matter where you get your Title Insurance.
Falsehood #2 Best Company Website Wins
This might be the most ridiculous thing I read in this article.  This came from a Title Company OWNER: He suggests that consumers Google a phrase, such as "'title companies in Northern Virginia or D.C. or Maryland," to compare the websites of various companies before choosing a title company. So best Title Company website wins?  Huh?  That makes no sense.  This guy probably said that because he has a nice website.  Just because your site looks nice…your service and other abilities might be terrible. Yes, it helps to be "found online" but not sure how having a flashy website is the distinguishing factor on Title Fees and the ability to save on Title services.
Falsehood #3 You MUST use the Title Company that is Partnered with the Real Estate Company to save money.
You mean the Title Company that pays the Real Estate company for business?  That's how those work by the way.  They aren't buddies and close friends.  It's a business arrangement that benefits the Real Estate company.  If you want to save on Title Services this is not the way to go because many times they have higher fees since they are having to give most of their profit margin back to the Real Estate company.  Also, the Title Company is expecting the business vs earning it so the service level can be less than great.  Keep in mind that sometimes the Real Estate broker or agent might even have an ownership status in the Title Company they really want you to use.  Avoid this avenue if you can. This is not a good way to save on title services and get the best deal or service.
The Good Stuff…How to Save and What to do
Ok…now that I'm done ranting on this topic let's get to the good stuff on how to save on Title services…the right way.
Ask for a re-issue rate.  If you have purchased a home in the last 10yrs or so you may qualify and save a lot of money.
Discounts for Military, First Responders, Teachers, Etc.  If this is YOU or a client…ask for a discount.  You will receive one.
Are you and investor doing flips?  Ask about an investor discount.
Ask the Title Company if they will "match fees" with a previous quote you have.  We need to see the HUD-1 from the other company to verify but usually a Title Company (Stewart Title) will accommodate.
Be a loyal Real Estate client.  Your company will be more willing to provide a discount on fees if needed to make a deal work.  Loyalty does wonders.
1st Time Homebuyers sometimes qualify for a discount.  In the state of Maryland this is a standard discount.
Looking for a Good Northern Virginia Title Company?
At Stewart Title we not only help our clients with all facets of their Real Estate Marketing, but we are a National Title Insurance Underwriter with offices in almost every state and some foreign countries.  We know the process inside and out and have the financial backing to be there if you ever need to file a claim.  If you are looking for a new Title Partner, just fill out the form below and tell me how I can help you!
Work With Wade
Interested in growing your real estate business with Pruitt Title? Please fill out the form below and I will contact you shortly. Thanks, Wade "DCTitleGuy"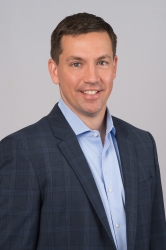 Latest posts by DCTitleWade1
(see all)