Everyday when I meet with Real Estate agents and Mortgage Lenders in the Northern Virginia/Washington DC area I get all kinds of questions…mostly Real Estate Marketing questions.  All the time I hear them say…"I wish there was 1 thing that could streamline your Real Estate business since Realtors and Lenders are so busy!"  At the same time, they have issues remaining top of mind and prospecting for more business in effiecient ways.  There are various ways and programs available to help YOU streamline your Real Estate Business going forward. Realtors need to realize that their data base is their Data-Bank...and treat as such. Here is the 1 thing that will help streamline your real estate business.
Contact Managment Systems!
Duh! Customer Relationship Management systems.  Not just any systems, but programs that are specific to Real Estate ONLY.  As a Realtor your job is very busy and hectic…agreed?  There are too many moving parts, and to keep your Real Estate life in order can be a challenge.  Many Realtors I work or speak with tell me that their contact managment is Excel, Outlook, sticky notes, old files with names, and Gmail.  Do any of these look familiar to you?  If so…Houston…we have a problem.  It is tough to streamline your real estate business when your database is sitting on the sidelines doing NOTHING for you!  The goal is to make it work for you 24/7. 
Wise Agent.com
There are many Real Estate CRM's out there: Top Producer, Realty Juggler, Lone Wolf, Follow up Boss, E-Edge, and others. If you are currently using any of these CRM's you are ahead of the game, but there is one system that I find to be above the others and that program is called Wise Agent (www.wiseagent.com) Why is Wise Agent a better fit?  There are several reasons:
Ease of Use – Its easy to use.  If it was hard Realtors wouldn't use it.  Very user-friendly program
24/7 Customer service – That's right!  They are available to help you anytime you want.  No other CRM has this feature.  It's awesome!
Online Training – You can watch YouTube Videos of every section of the program and learn how to get the most out of the program.  Have a question?  These videos have the answers.
Integrations – Wise Agent has NUMEROUS integratations.  They integrate with Landvoice, Express Copy, Docusign, and many other top programs.
Unlimited Document Storage – You can have 100,000 people in your Wise Agent and every purchase contract you have ever done in your account.  Oh yeah…did I mention it is also a Transaction Managment Program?
Marketing Programs – Set clients up on marketing programs and drip campaigns so you are constantly in front of them without having to manually do it.  The feature of no BCC is great too so blast can go out and every email is individually addressed to your client.
Free 30 Day Trial – How cool!  You can try it for month and see if you like it before you pay a dime.  No other CRM offers this great feature.
Low Cost – I have clients paying $50-100 for other CRM's.  Wise Agent is a program that Stewart Title gives to our clients for $19.95 a month with no contract. 
Considering Wise Agent? Need Training?
If you considering Wise Agent, the good thing is that you can try it for free up to 30 days.  Wise Agent is a program that I also use in my business and has paid dividends.  Stewart Title and Escrow in Fairfax, VA offers full training and a discount to our clients. 
If your current Title Company relationship is not helping your streamline your Real Estate business do me a favor and fill out the form below and tell me exactly how I can help you going forward!

I Need Help With My Real Estate Marketing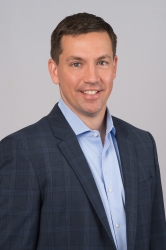 Latest posts by DCTitleWade1
(see all)