As I teach real estate marketing classes and meet with agents throughout Northern Virginia and Washington DC, I get asked a lot of questions about technology, blogging, video, WordPress, and more.  Many of these questions are similar and I felt that the best way to address some of the top blogging questions I receive is here…my website. My storefront. I don't have the ability or time to address every single question I get from real estate agents, but I will address the most common questions that are the most common. It will be helpful to those agents who have decided to learn and understand WHY creating effective content results in online leads, clients, business, and commissions.  Let's address these top blogging questions, shall we?
Question #1 "Why Do I Need a Blog?"
This is the first question I get because many real estate agents think of a blog as time-consuming, I can't write, isn't it just fashion people and house moms that have blogs?  In a nutshell, many people don't understand WHY they should have a blog.  A blog is a HUB or an online platform that allows you to broadcast your vast real estate knowledge, what you do, how you do it, and why someone should work with you. A blog is a platform where you get to "showoff" and tell the world exactly what you know!  Having a blog also allows you to share your digital awareness and content to your ideal audience.  Here is the cool thing…it is ALWAYS there…on the internet!  Ready to be shared on social media channels like Facebook, Twitter, and YouTube. When this content is shared and syndicated, it has the power to reach thousands of people!
Another reason you need a blog is that you can get your clients and prospects to SUBSCRIBE!  This means that when your blog is updated with new content, those people that subscribed get an email that you posted something cool and they should check it out.  It keeps you fresh, relevant, and valuable to clients and future clients.  In essence…a blog is YOUR platform that shows you know your stuff when it comes to real estate.  Your Facebook news feed is a form of a blog but you don't own that platform, so get one that you do (WordPress) and start creating real estate content.  This is by far one of the top blogging questions I hear.
Question #2 "Does this mean I have to blog every day? I'm busy!
You know what? I'm busy too. Having a blog doesn't mean you need to be adding new content every single day. Adding new content on a somewhat regular basis is a must to have a successful blog as your "readers and subscribers" list will fade if you only update it every other month.  If your goal is to add viewership and grow your subscribers, I would set a goal of adding something new to your blog at least once a week.  What that means in terms of time is probably an hour or even 2, depending at how seasoned you are at blogging.  Considering many Realtors do things during the week that are not productive to their business, blocking off an hour or 2 to push fresh content out to your target audience is not a lot of time, and can be way more valuable in the long run.
Question #3 "How do I get people to read my blog?"
Viewership.  The whole reason you have the blog.  You need people to see it, find it valuable, subscribe, call/email, and want to work with you.  How do you do that?
Post regular content to your blog. Once a week is good…more often is better.
Post this content to your social media channels (FB, Twitter, Instagram, and YouTube)
TELL people to subscribe to your blog through your content or videos.
Offer a free item of value if someone subscribes. It will increase viewership.
Make sure your content is valuable information to your target audience and educates them (makes them smarter). If the content is boring people won't read it.
Question #4 "I'm horrible in front of a camera…does it really help my blog to use video?"
When it comes to top blogging questions, this one is scary for real estate agents.  I have found that many are fearful of the camera. Using video in real estate is by far the best way to convey a message and get your target audience to meet you BEFORE you meet them. Video takes practice, but your videos in no way have to be perfect. Most agents don't and won't use video…the exact reason why you should start.
Watch the Video!
Need Help Growing your Real Estate Business?
That is exactly what I do for Stewart Title as a huge "value add" service for my clients.  Take a look at the form below and tell me what you need and how I can help you going forward.  If you are looking to switch your Title Company relationship because they take your contract and don't give back…email me at wvander@stewart.com!
Subscribe to my Blog and Videos in the top right hand corner for more helpful content! 
Work With Wade
Interested in growing your real estate business with Pruitt Title? Please fill out the form below and I will contact you shortly. Thanks, Wade "DCTitleGuy"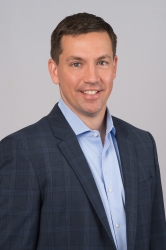 Latest posts by DCTitleWade1
(see all)