Want to beat your real estate competition?  Of course you do!
I'm not sure how many people have a Real Estate license in the Northern Virginia/Washington DC area but I can tell you it is a lot.  A lot of people in the same area…who roughly do the same thing…seeking the earn the same business.  Something has to give.  I think we can all agree that most real estate agents (the ones I know anyway) market to the consumer mostly the same way. Realtors send out their monthly newsletter, glossy sports schedule, Just Listed postcard, or my favorite…the divider at the grocery store check out line.  You know you have seen that…
Think about it this way…if you were standing in a field and saw 100 Realtors run together in the same direction…could you tell the difference on who was who?  What if you saw 99 Realtors run in the same direction, but then saw 1 Realtor run in the opposite direction…could you tell who was who then?  Why?  Using Video to beat your Real Estate competition is the fastest way to de-commoditize yourself in real estate and bring a huge value proposition to your competition is…Video!!
Videos about What??
Great question…what do I make my videos about?  The key is not only making videos that the consumer would want to watch, but videos they would look for online when they have a need.  Do consumers have Real Estate needs?  Of course they do.  Videos are HUGE with consumers.  Want proof?  YouTube has over 800 Million users each month and over 3 billion hours of video watched each month.  Those numbers are staggering!  People also search for EVERYTHING Real Estate on YouTube.  Roughly only 2% of Real Estate agents actively use Video in their marketing.  Here are some examples video topics for your website/YouTube channel:
Subdivision Video(The one your Farm)
Market Stats in your area(overview)
Steps to Short Sale
Short Sale vs Foreclosure
Homebuying Process in Virginia
Why Staging is a Good Idea
How to Market Your Listings
Information on the Top Schools in the area
Things to do in Fairfax, VA
How long does it take to Short Sale?
What is the difference between FHA/VA/Conventional Loan?
Why do you need Title Insurance for your home?
Market forecast for your farm area
My Listings
Open House Info on Listings
When does my Seller get their proceeds after closing escrow?
How does Foreign Financing work?
I could go on and on, but as you can see the possibilities are really endless. You are creating educational and engaging CONTENT for your website. This is important because when a consumer goes to the Internet to look for what you do…or something related to what you do…they FIND YOU!! 
Be Progressive!
Think about your competition…what are they doing?  Are they still marketing to consumers the old way?  Break away from the herd and develop your own marketing plan around something that fits what the consumer does…Video. This way you are creating the content that consumers seek out when they have a Real Estate need. Consumers would rather watch a video than look at pictures…don't you? Since YouTube is owned by Google, your videos are indexed a lot faster so they can be found by your ideal client even easier. The homebuying process is very VISUAL for the consumer and video makes that happen. It allows the consumer to see the home and visually see themselves move into the property…effectively shortening your sales cycle.
Ready to Switch to Stewart Title?
Is your Title Company a helping you grow your business?  If not, we should chat.  As the Director of Sales and Marketing at Stewart Title I meet with Realtors everyday.  I would love to meet with you…please fill out the form below and tell me how I can help you.
Work With Wade
Interested in growing your real estate business with Pruitt Title? Please fill out the form below and I will contact you shortly. Thanks, Wade "DCTitleGuy"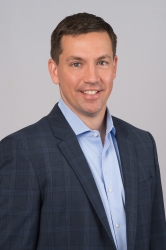 Latest posts by DCTitleWade1
(see all)