I'm just going to come right out and say it…I feel bad for Loan Officers.  Why you ask?  Well, many people blame them directly for our Foreclosure and Short Sale crisis that has plagued our great country for the past 5 years or so.  There were thousands of people out there that did a short sale or foreclosure (maybe even you).  So, many times when people hear the word "Loan Officer" it makes them think something negative which is not the case.  Loan officers are needed and essential to the home buying process.  They are the gatekeepers to obtaining a home loan when buying a house and also taking advantage of a home refinance with low interest rates.  As consumers and Real Estate agents you need to know HOW to find a good loan officer in Northern Virginia.  Yes, they are out there…you just have to know where to look and WHAT to look for.  Here is "in my opinion" the top 3 traits of a good loan officer in Northern Virginia.
1. Creative
You thought I would say "Experience" right?  Nah…that's just part of it but not the most important thing.  A top trait is having a Loan Officer that is Creative.  What does that mean? In today's mortgage world there are more guidelines to follow and with the new CFPB regulations around the corner they have to be on top of even more information.  Every loan if different and sometimes you hit roadblocks or there are issues.  A Loan Officer who knows how to problem solve and get your loan DONE even in the face of adversity is a must.  Finding unique and LEGAL ways to get loans approved and through underwriting wins major points with any consumer and especially a Real Estate agent.
2. Responsive
This sounds like a "No-Brainer" but you would be surprised.  Fastest way to do more business is to answer your phone and respond to people professionally and in a timely manner.  Many Loan Officers don't always do this.  The GOOD Loan Officers do.  Being responsive to not only the Realtor by answering your phone and returning calls/emails but being responsive to the borrower and their individual needs.  You would be surprised by how far being responsive can go with a borrower and a Real Estate agent.  It can be the difference to keeping and losing a Realtor client.
3. Upfront and Honest
This is HUGE!  If you want to work with a good Loan Officer in Northern Virginia they have to be upfront and honest.  No BS…tell me the truth.  Realtors and borrowers want to be kept in the loop of what is going on and if there are any issues.  Don't over promise and under deliver.  The faster we confront an issue with the loan the faster we can try to solve it and get the deal to the closing table. 
These are my top 3 traits of a good loan officer.  If you work with a loan officer that fits all three of these traits congrats! If you don't and need a one that does execute all of these traits please let me know and I will refer you some great loan officers in the area.
Need Help Getting MORE Business?
As the Director of Sales of Marketing for Stewart Title in the Northern Virginia/Washington DC area my job is to help Real Estate agents and Mortgage Lenders grow their business.  If you want more business and aren't getting any support from your Title Company do me a favor and fill out the form below and tell me how I can help you!
Be sure to Subscribe to My Blog and follow me on Twitter @dctitleguy.
Work With Wade
Interested in growing your real estate business with Pruitt Title? Please fill out the form below and I will contact you shortly. Thanks, Wade "DCTitleGuy"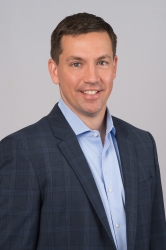 Latest posts by DCTitleWade1
(see all)