Starting a new "teaching theme" on my website and YouTube channel. I have spent over 5 years writing educational content on this website and doing videos on YouTube. I have decided to take another approach and do more videos and blogs showing Realtors and Lenders the actual steps to many of the online marketing processes. I'm going to be doing this by recording "screen-cast" videos from my Mac computer. The first video is about linking social media accounts to YouTube and also your website. Here we go!
Creating the Linking Strategy
As you can see from the video, YouTube provides the opportunity to link your social media accounts and website in multiple locations. The main reason to set this up is so when people discover you on YouTube, they can see you have a real estate website and are active on social media. That way they can connect with you on social and also click over to your website and see your other great content, listings, buyer/seller information, and more.
Remember, YouTube is a spoke in the wheel that helps to connect your prospect to your other online and social avenues. When setting up your YouTube channel, take the time to create these live links to your social media accounts and website. Important…create the website link to the page you want people to be directed to. This doesn't always have to be your homepage.
Want to See More Tutorials?
I'm going to be creating more, but let me know what you want to see and I will do my best to show it to you. Again, seeing how to do something creates an easy way to learn.
At Stewart Title, we lead with education and value for our Realtor and Lender clients. We want you more successful, as we in turn gain from that success. If you are not getting marketing services or educational training and want a NEW Title Company relationship–take a moment and fill out the form below!
Be sure to Subscribe to my blog in the top right hand corner! 
Work With Wade
Interested in growing your real estate business with Pruitt Title? Please fill out the form below and I will contact you shortly. Thanks, Wade "DCTitleGuy"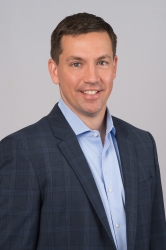 Latest posts by DCTitleWade1
(see all)