YouTube is a very powerful tool for anyone who takes advantage and uses it.  I can personally say that the decision I made to shoot videos for my business was a "game changer." It got eyes to me, my value proposition and it allowed prospects to "meet me" before I ever met them. Very helpful for when that face to face meeting does take place. One of the best features of using this video platform are the YouTube Playlists that can be created for your videos.  Think of YouTube Playlists like "video categories" for your content. They allows someone who lands on your channel to sort through your videos for specific content they wish to watch.  It's like putting a music CD in your car and allowing you to listen to just certain songs. I HIGHLY recommend that Realtors and Lenders add every video they shoot into YouTube Playlists.  Here are the top reason's why…
24/7 Educational Tool for your Clients/Prospects
The beauty is that you have a way to provide information on video 24/7 to your target audience.  For example, if you have a playlist of 4 videos discussing the steps to getting pre-qualified and purchasing your 1st home, that is something you can send to a client and it will answer many of their questions before you meet with them.  It moves the train down the track.  Also, these playlists and videos live on YouTube (and potentially Google) forever.  This means a video or playlist you create today could get you business tomorrow, next week, month, or in 5 years!  When I'm meeting with a new potential client and I hear them say: "oh yeah…I remember when you said that on one of your videos I watched!" When I hear that I know that I'm in good shape and there is a really good chance they have made the decision to switch to Stewart Title.  They see the value and the "sales cycle" is very short.
More Video Views/Brand Awareness
If you have ever spent time on YouTube it is very easy to get "sucked in" and watch more than 1 video. YouTube playlists do just that.  They keep a client or prospect on your channel longer and once a video ends, the next video on the playlist begins. Each video is linked together so you will have more video views, more time spent on your YouTube Channel, and it allows the client/prospect to keep learning more and more about you and your brand.  It is by far to your advantage to have your videos in YouTube Playlists.  If someone likes a video from a category, there is a good chance they will watch another one related to that topic in the same category.
Sharing your YouTube Playlists
One of the best advantages to grouping your videos into YouTube Playlists is "sharing" the list. This comes in handy when a client or prospect has a question or needs answers and instead of typing a long answer, you can simply copy and past the playlist of videos that answers their question in more detail "through video" and send it. I do this all the time.  Realtors email me questions, or I send out an email regarding a specific class I'm going to be teaching and at the bottom of the email I attach a video playlist about that topic.  It allows people who don't know anything about me or my value proposition to "watch and learn" before coming to the class.  It is the ultimate "converter."  Share your playlists when you can.  It will shorten your sales cycle and help you get more video views.
Watch the Video! 

Need a NEW Title Company Relationship?
YouTube playlists are a great way to inform your clients/prospects, but also keep people on your channel longer and gain video views.  You don't want people to have to search your channel for specific content.  Instead, create YouTube playlists and group them together.  Your clients and prospects will thank you.  If you need help with your real estate business and your current title company is not filling that gap, take a moment and fill out the form below and tell me how I can be of service!
Please Subscribe to my Blog and YouTube channel in the top right hand corner! 
Work With Wade
Interested in growing your real estate business with Pruitt Title? Please fill out the form below and I will contact you shortly. Thanks, Wade "DCTitleGuy"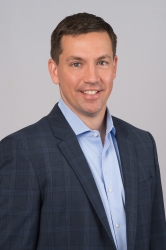 Latest posts by DCTitleWade1
(see all)