When it comes to ranking YouTube videos in search, there are some steps needed to take to make it happen. These are not complicated steps, yet fairly easy if you just take the time to use YouTube as the monster marketing machine it has become.  As real estate agents and mortgage lenders, getting your message out to your target audience is now more than important than ever. Video has also become that preferred medium for consumers. Now that you are shooting videos and uploading them to YouTube, how to you optimize your videos so they can be found not only on YouTube, but in Google search?  When it comes to ranking YouTube videos in search, follow these 4 easy steps and you will see more hits, views, and subscribers!
Put your Keyword/Phrase in the Video Title
The words that people put into the YouTube or Google search bar are known as "keywords."  Having effective keywords that people search for is super important.  Make sure your focus keyword or phrase is in the title of your video.  The earlier in the title you establish the keyword or phrase the better.  This tells the search engines what you are talking about and gets them to rank your content.  This is very important to do and is step #1 in ranking YouTube videos in search.
Have your Keyword/Phrase in the Video Description
Going with similar theme here.  The keyword/phrase that we are using has to also be in the video description below. Make sure you give a detailed description of what your video is about.  Tell them enough to educate them on what they are going to be watching.  Don't make the video description a sentence long, give the viewer detailed information.  Remember, we want them to hit "Play" and watch the video!  Use the keyword a couple times if you can.
Use the Keyword and Relevant "Tags"
When it comes to adding "Tags" for pretty much anything, many Realtors don't understand this part.  When ranking YouTube videos in search you must use your keyword also as a Tag, and other relevant words that support the keyword.  If you are talking about a subdivision, you could have the school district as a tag word, your name, your brand, local amenities, (the city) Real Estate, homes for sale (city) and more.  Tags, are relevant, supportive, and searchable phrases/words that support your keyword.  Use good tags, and it will help your videos get found.
Syndicate your Content!
Once you have your video uploaded, and published, it is time to syndicate it out to your social media channels and email channels.  Post the video to Facebook, Twitter, email blast, and more. The more people you hit who click and watch the video, the more views you have.  The more views, the more YouTube and Google will start to find value in your video and rank it in search.  Get your videos syndicated out and ask for people to "Subscribe to your channel!" 

Does your Title Company Help you Grow?
Looking for a strong relationship with a Title Company that wants to help you gain more exposure and do more business?  We do at Stewart Title!  Take a moment and fill out the form below and tell me how I can help you going forward!
Like the blog and video? If so, take a moment and Subscribe to my Blog and Channel in the top right hand corner!  
Work With Wade
Interested in growing your real estate business with Pruitt Title? Please fill out the form below and I will contact you shortly. Thanks, Wade "DCTitleGuy"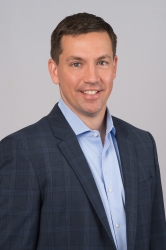 Latest posts by DCTitleWade1
(see all)