If you have been reading my articles over the last few years, you will know I love leveraging video as a way to market yourself and your real estate business. More specifically, YouTube is owned by Google and the second largest search engine on the planet. I thought I would do a deeper dive and give you ten great facts every Realtor should know.
Top 10 YouTube Facts!
10. 77% of adults in the US say they use YouTube as a way to get information. This is compared to 68% who use Facebook. This makes YouTube the most used online platform in the US. The more great content you have, the easier it is to be discovered and followed.
9. YouTube is killing cable TV. People are ditching cable and moving to other platforms to watch the content THEY want to watch. YouTube is 24/7 which means potential clients can be watching your content all the time. During primetime TV hours, more people are watching YouTube than the top 15 shows combined!
8. 85% of buyers and sellers said they wanted to work with an agent who uses video in their business. Properties with video receive around four times more engagement than homes that don't.
7. YouTube is owned by Google, so your videos can be indexed in Google searches along with YouTube searches.
6. Only 38% of Realtors use video as part of their marketing strategy and even less use YouTube which is why it's important to have a presence where most agents don't.
5. The average YouTube watcher checks out 9 channels a day. Most people don't go to YouTube to watch just one video. They hop around and watch other related videos. Sound like you?
4. People watch more than 1Billion hours of video a day. That's a lot. Whether it is DIY home improvement projects before selling, what neighborhoods look like, or home tours of listings…people are watching. Are you there?
3. Advertising on YouTube is very inexpensive. On a $10 budget, each ad will cost anywhere from .10 cents to .30 cents per click. Overall, very few Realtors advertise on YouTube.
2. You can make money on YouTube. If your channel has over 1000 subscribers and 4000+ valid public watch hours in the last 12 months, you can qualify for their monetization program. This means you start getting checks directly from YouTube.
1. YouTube is the most underutilized marketing platform by Realtors. This is for a variety of reasons. Primarily, there can be a reluctance to be on video or take the time to implement YouTube videos into an already extensive marketing program.
Partner with Stewart Title
The statistics above show that having a presence on YouTube can get you the qualified eyes you need for your farm, niche, or where you conduct most of your business. The days of postcards are on the way out (like cable TV) and repositioning your marketing dollars and efforts to platforms like YouTube are going to be important. YouTube also allows you to leverage your marketing efforts because you can video views to your real estate business 24/7. Hopefully, these stats have been helpful and will get you to explore the great opportunity that is YouTube.
If you are hesitant about using video in your business, talk to ME–your Title partner about how to get started and implementing the features above. Fill out a form below and let me know how I can help you!
Work With Wade
Interested in growing your real estate business with Pruitt Title? Please fill out the form below and I will contact you shortly. Thanks, Wade "DCTitleGuy"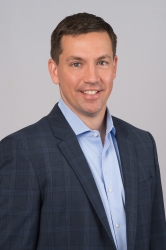 Latest posts by DCTitleWade1
(see all)